Who We Are?

Crozier Hygiene company came into existence in 2016 with a strong committment towards attaining complete customer satisfaction. The concept was to create a dynamic organization, where hard-work, honesty, integrity & improvisation would be the guiding principles. Today we are a top manufacturer, wholesaler/distributor, supplier, trader in our domain, offering a range of premium quality products under the flagship brand Crozier.
Since its inception, the company has progressed leaps and bounds not only in terms of its market but also in it's range of products. In this short duration, the company has proved its worth in the market by launching a complete solution to the cleanliness of cars and even homes. The growing demand and the client base is the testimony of its good quality products and services.
We are crazy detailing enthusiasts, who take utmost care to maintain the quality of our car care products and home care products. In the billion dollar car care products and home care products market, we have been able to carve our niche in a big way.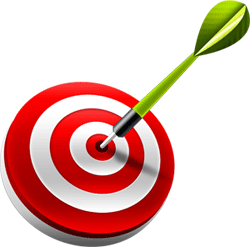 Our Mission

We go beyond just looking "clean." We develop breakthrough innovations, tested and backed by scientifically proven results. We ensure that, wherever possible, we filter out odors and allergens that can't be seen (such as those caused by mold, dust mites, pet dander and pollens) but could impact the health and well being of people.
The result is a clean AND healthy home. OUR belief in ourselves and our commitment to quality will definitely be a value addition to our client in all aspects. Home Care Products is committed to making the finest quality products for clean and healthy home, enhancing the lives of consumers through sustainable, quality and innovative brands. Crozier brand make every day just a little better for consumers.
Our Vision

CROZIER : our name says it all!
A balanced, natural lifestyle begins with a clean home. That's why the people at CROZIER got to work on a line of products that clean powerfully and efficiently. To be a leading consumer brand of choice in our operating markets, delivering innovative, sustainable products created by exceptional people in a unique CAN DO culture that embraces integrity, diversity and drives the passion.
Keeping ever-changing times and customer expectations in mind, We at Crozier Hygiene Company believe in meeting client's expectations as well as continuously aspire to serve you in a better way through our quality products and look forward to an unending relationship.